Eyelash Extensions, Training, and Eyelash Products
Lash Out Esthetics is proud to be a leading eyelash extension studio in the greater Portland, Oregon area. We offer clients premium quality services, and training.
Lash Out offers Services in our Tigard, Oregon Location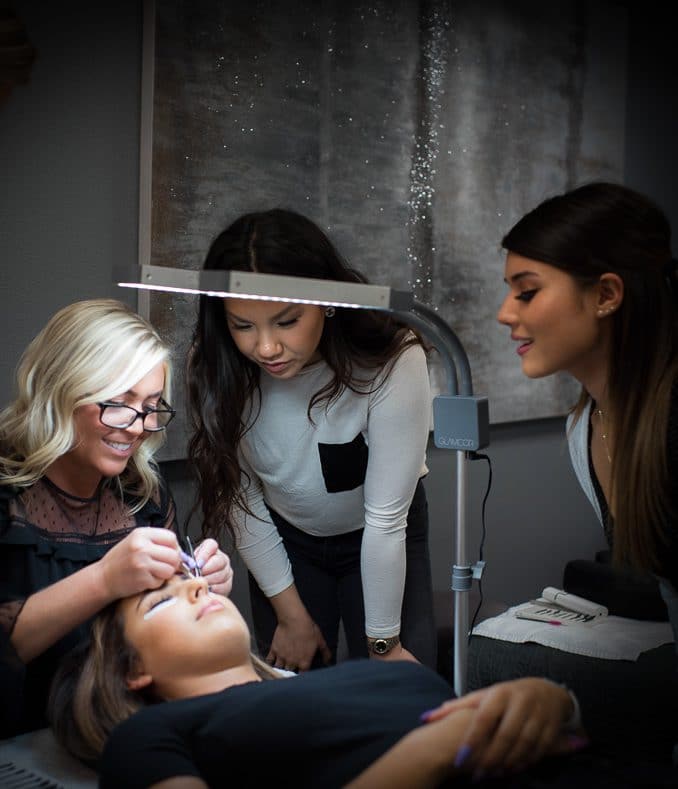 Lash out Esthetics Eyeleash Extension training
"Jenna is the absolute BEST! She is a fountain of knowledge! She doesn't leave you hanging with questions. From the 1st text about class, where to go, time and all the details, to a full booklet of information to use as a resource guide after you leave. She provided all the materials, tools and even lunch! She knows the ins and outs of the products, the business and has tricks to tweak your technique. This class and the kit included were worth every single penny."
We love making people look beautiful, great customer service, and helping people grow their lash business.
ALL EMPLOYEES ARE Licensed estheticians
Eyelash extension application supplies
Offering the highest quality Eyelash Extension products.